This is how I feel about this week: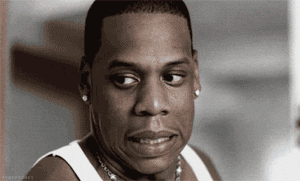 But if you're there to gloat when you win you have to be there when you lose.
Ravens -1.5 LOSS
All my thoughts on this game can be found here.
Browns +9 WIN
This game went a lot like I initially said it would. The Browns ran the ball pretty well and played good defense. They had a chance for the win but Zane Gonzalez' field goal attempt to force overtime missed. Easy win against the spread though. They play the Jets at home on Thursday in a game where I think Hue Jackson could be fired if the Browns lose.
Eagles -3.5 LOSS
This game really comes down to one of two plays. The Desean Jackson or OF Howard TD. If the Eagles can wrap OJ Howard up and force the Bucs to keep driving maybe they could get a stop or hold them to a field goal. That touchdown really killed the positive momentum the Eagles had just got from tying the game.  Also Doug Pederson's "coaching" could be looking a little overrated after this week. Coaches are praised when they go for it on fourth down and 4 from midfield and it works. When it doesn't work and the team takes their good field position and adds another touchdown it is not a good coaching decision. I think the Eagles should have punted there as well. The third quarter had only just began. The defense had been pretty solid other than one drive and the aforementioned big plays. The fourth down stop at home gave the Bucs more momentum and they took the next drive for a TD. The rest of the Buc drives started within their own 25 yard line and they scored no more points.
Panthers +5.5 LOSS
The Panthers started fast and fought back down 14 twice to have a chance to tie the game late. I'm not really impressed by the Falcons. I know they covered but I'm not buying into them. I can see them losing to NO this week as 3 point favorites.  The Panthers go back home to face the Bengals and deal with the aftermath of a hurricane. The Bengals looked great on Thursday night but come into this game underdogs again this time by 3 points. Cam Newton is much better then Joe Flacco and that probably has o do with why.
Lions +6 WIN
This was a nice backdoor cover. The Lions had a chance to get the win too. They looked much better this week, but again gave up another 60+ yard TD run. Matt Breida ran for 86 yards in 2 plays on that drive. Other than that drive the 49ers gained 104 yards on 26 carries. That drive itself really swung the game in the 49ers favor. They started on their own 3 then had two straight first downs and a touchdown. That score put them up 14 points. The Lions had a lot of penalties also that helped the 49ers move the ball. Including a block in the back on a punt return TD and a defensive holding on a late interception that would have set the Lions up with field position to tie or win the game. That penalty would instead give the 49ers a first down which forced Detroit to use its final timeouts. The Lions are 6.5 point home underdogs to the Patriots next week. The Patriots are coming off a loss also. This game will be interesting with Matt Patricia coaching against his former mentor Bill Belichick. It is tough to pick against Belichick especially after a loss but this game will mean a lot more for the Lions and their fans at home. I'm just not sure I trust Stafford against Belichick.
Broncos -6 LOSS
To be honest I stopped paying attention to this game once it was 19-7. Case Keenum had looked like trash and definitely was not leading the Broncos to 3 touchdowns. The Broncos ended up getting the win late because the Raiders ran out of gas. This all came down to the altitude as Jon Gruden was complaining about his team's conditioning. I think Gruden forgot he just can't do two-a-days anymore like its 1998. The Raiders looked more promising to me than the Broncos did there. They have a tough task this week traveling east to Miami to play the early game. That is always a tough spot for west coast teams. The Broncos also travel east and are 5 point underdogs to the Ravens. With how Case Keenum looked this could turn into a blowout for the Ravens who are trying to make a statement coming back home.
Ravens +5 LOSS
Browns +15 WIN
Eagles +3 LOSS
Carolina Panthers +12 WIN
Denver Broncos +0.5 WIN
Lions +12 WIN
NY Giants +9 WIN
Teaser Record: 5-2
ATS Record: 2-4
On to next week